Saturday, 24 January 2015 | Dymo Express Sales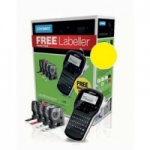 Dymo are offering a bundle with the LabelManager 280 and 4 Dymo D1 Tapes.
Wednesday, 5 November 2014 | Dymo Express Sales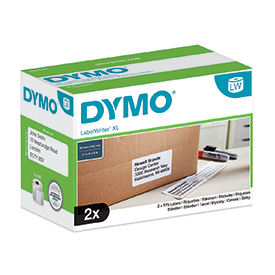 New Product: Dymo S0947420 High Capacity XL Shipping Labels (for 4XL printers only)
These are new "High Yield" labels from Dymo. They are a very similar size to the popular 99014's, but instead of a portrait orientation they are landscape on the roll. This means that they can fit more than twice as many labels on the same sized roll (575 vs 260), and the high yield pack contains two rolls so there actually 1150 vs 260 compared to the 99014's.
1 Comment
Friday, 10 October 2014 |
Dymo Express Sales
Place an order including at least one labeller on our website during October or November and you can claim 20% cashback if it's between £50.00-£99.99*, or 40% cashback if your order is between £100-£500*.
Wednesday, 8 October 2014 | Dymo Express Sales

Due to excess stock we are selling off a batch of Dymo Rhino 5200 printers at a special below cost clearance price.
Friday, 26 September 2014 | Dymo Express Sales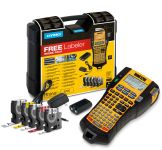 Stock of the 5200 bundle promotion is almost gone!
The limited stock of the Dymo Rhino 5200 printers has almost run out, we estimate there is less than a weeks worth left at current sales rates.
We've been told this promotion will "never be repeated" (which, knowing Dymo, usually means it will be repeated but not for at least another 6-9 months)
Saturday, 13 September 2014 | Dymo Express Sales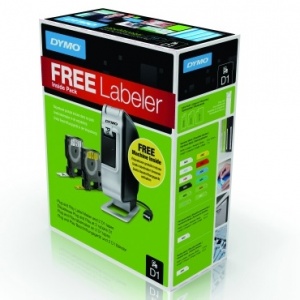 The popular Dymo Plug and Play label maker promotion is back, with Dymo doing a 2nd production run after the first batch flew off the shelves.
The promotion pack is basically a bundle of the labeller with 2 label cassettes, but considering the regular PnP machine comes with a free tape anyway it's not such a big difference
Monday, 2 June 2014 | Admin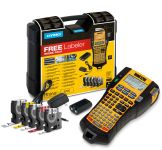 Buy a Dymo Rhino 5200 bundle now, including 5 tapes, a hard carry case, charger, and re-chargeable battery pack for less than the printer on it's own!
Friday, 9 May 2014 | Admin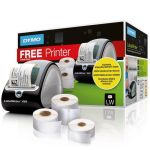 Buy a Labelwriter 450 bundle now, including 3 boxes of labels, for more than £10 less than the printer on it's own!
Monday, 10 February 2014 | Admin
You can now buy a special limited offer Labelwriter Bundle Pack, containing a Dymo Labelwriter 450 printer plus 3 full rolls of labels, for less than the normal cost of just the printer...
Wednesday, 15 January 2014 | Admin
A copy of Dymo's Terms and conditions for the DYMO PROMOTION "Up to 50% Cash Back Rhino"