Wednesday, 1 October 2014 | Dymo Express Sales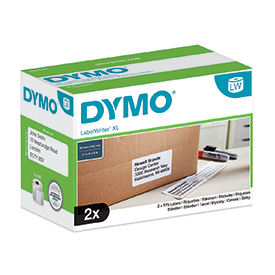 These packs are 3 times the price of 99014's, but contain 4.4 times the number of labels giving a significant saving if you have a 4XL printer.
Friday, 26 September 2014 | Dymo Express Sales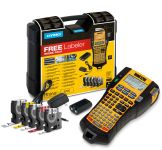 Stock of the 5200 bundle promotion is almost gone!
The limited stock of the Dymo Rhino 5200 printers has almost run out, we estimate there is less than a weeks worth left at current sales rates.
We've been told this promotion will "never be repeated" (which, knowing Dymo, usually means it will be repeated but not for at least another 6-9 months)
Saturday, 13 September 2014 | Dymo Express Sales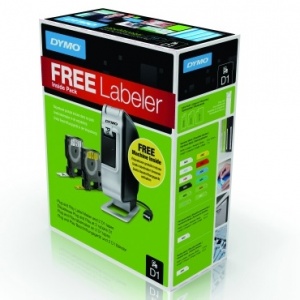 The popular Dymo Plug and Play label maker promotion is back, with Dymo doing a 2nd production run after the first batch flew off the shelves.
The promotion pack is basically a bundle of the labeller with 2 label cassettes, but considering the regular PnP machine comes with a free tape anyway it's not such a big difference
Saturday, 30 August 2014 | Dymo Express Sales
This video shows you how to add a QR code to your label. This allows you to embed information such as website links, email and other data in the "3d barcode".
Thursday, 21 August 2014 | Dymo Express Tech Support
This video shows you step by step how to create a label on your PC and then transfer it to your Dymo Rhino 6000 Labeller to be stored and printed as required.
Tuesday, 12 August 2014 | Admin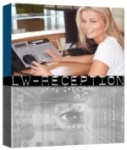 A new low cost Visitor Management System has just been released for Dymo LabelWriter Printers...
Wednesday, 6 August 2014 | Admin
Performing a self test can help you determine basic functionality, such as confirming the print head in the LabelWriter is functioning correctly, that the label sensor is working, and that the device is receiving power.
Wednesday, 30 July 2014 | Admin
Yes. The print server allows the Labelwriter printer to be shared between multiple network PC's...
Tuesday, 15 July 2014 | Admin
Please find below the manufacturers instructions for removing a jammed D1 tape from a LabelPoint or LabelManager label maker:
Thursday, 3 July 2014 | Admin
Q) How do I transfer my Dymo address book to my new PC...?